SUPERIOR TASK CHAIRS FOR YOUR OFFICE
Sitting in the wrong office chair can cause major health issues for you. Simply avoid this by investing in an ergonomic chair. A good office chair can bear wonders for your back. It works by improving your posture, reducing unnecessary back pains, and reducing hip pressure. X-Chair alleviates this with its superior design. Sign up below and we'll deliver an X-Chair for you to try out for free.

X1's classic black base pairs with the Black and Gray mesh color options to create an aesthetic that works in any office environment. The bold curves of the X-Chair deliver modern technology and comfort that can't be found in any other office chair. Includes Elemax.


Modern lines, unexpected curves, and vibrant color options combine in a chair unlike any other. From its striking polished aluminum base to its sheer K-Sport advanced performance material, X2 unleashes a new office aesthetic. Proclaim your individuality while enjoying the leading ergonomic technology and adjustability of SciFloat Infinite Recline and DVL Support. Includes Wide Seat and Elemax


Introducing X3, the most innovative X-Chair yet. The biggest difference however is the Advanced Tensile Recovery fabric (ATR) throughout the chair to provide enhanced support and comfort. its inspiration from modern material designs and ancient buttressing principles, ATR is a three dimensional multilayered knit polymer that is both forgiving and supportive. ATR is water, spill, and stain resistant, meaning your chair will continue to look good as new for years to come. When you feel the ATR difference you will wonder how you ever were satisfied with traditional two dimensional knit or mesh fabrics. Includes Wide Seat and Elemax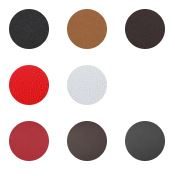 Luxury and sophistication in the office have never felt this good. X4 is draped in supple, premium leather. The seat, back, and optional headrest deliver a delicious comfort from the moment you touch. X-Chair's Flex Mesh Technology is still at work in the seatback, which features an innovative and attractive layer of mesh behind the leather to deliver the support you need with the comfort and style you deserve. This mesh technology ensures that your chair remains breathable, durable, and comfortable no matter how long you sit. Includes Wide Seat and Elemax

X-Chair Overview
X-Chair began in 2015 by introducing 21st century technology and ergonomic design into office chair comfort. The goal was to combine a distinctive ergonomic chair style with higher office productivity that molds to the shape of the user's body.
The relatively small office furniture company based in New York in the US has grown into a sitting juggernaut of ergonomic office chair products. They allow users to make up to 10 ergonomic adjustments, including height, depth, backrest, headrest, and 4-dimensional armrests.
The X-Chair design's biggest advantage is that it doesn't need adjusting to achieve ergonomic success.
WHY USE X-CHAIR?
The bold curves of the X-Chair deliver modern technology and comfort that can't be found in any other office chair. A striking polished aluminum base and four K-Sport soft-to-the-touch material color options, from vibrant red to classic black, let you individualize your X2 like never before.
X-chair ergonomics
The ergonomic office chair allows you to remain in motion during your workday, so you don't restrict blood flow or circulation. X-Chair doesn't allow you to slouch over your office work like so many of us do. You can quickly go from a resting, laid-back position in the X-Chair, to an active forward-leaning position with barely any effort.
The whole point of the ergonomic X-Chair is to ensure a healthier office worker during the long days of sitting at your desk.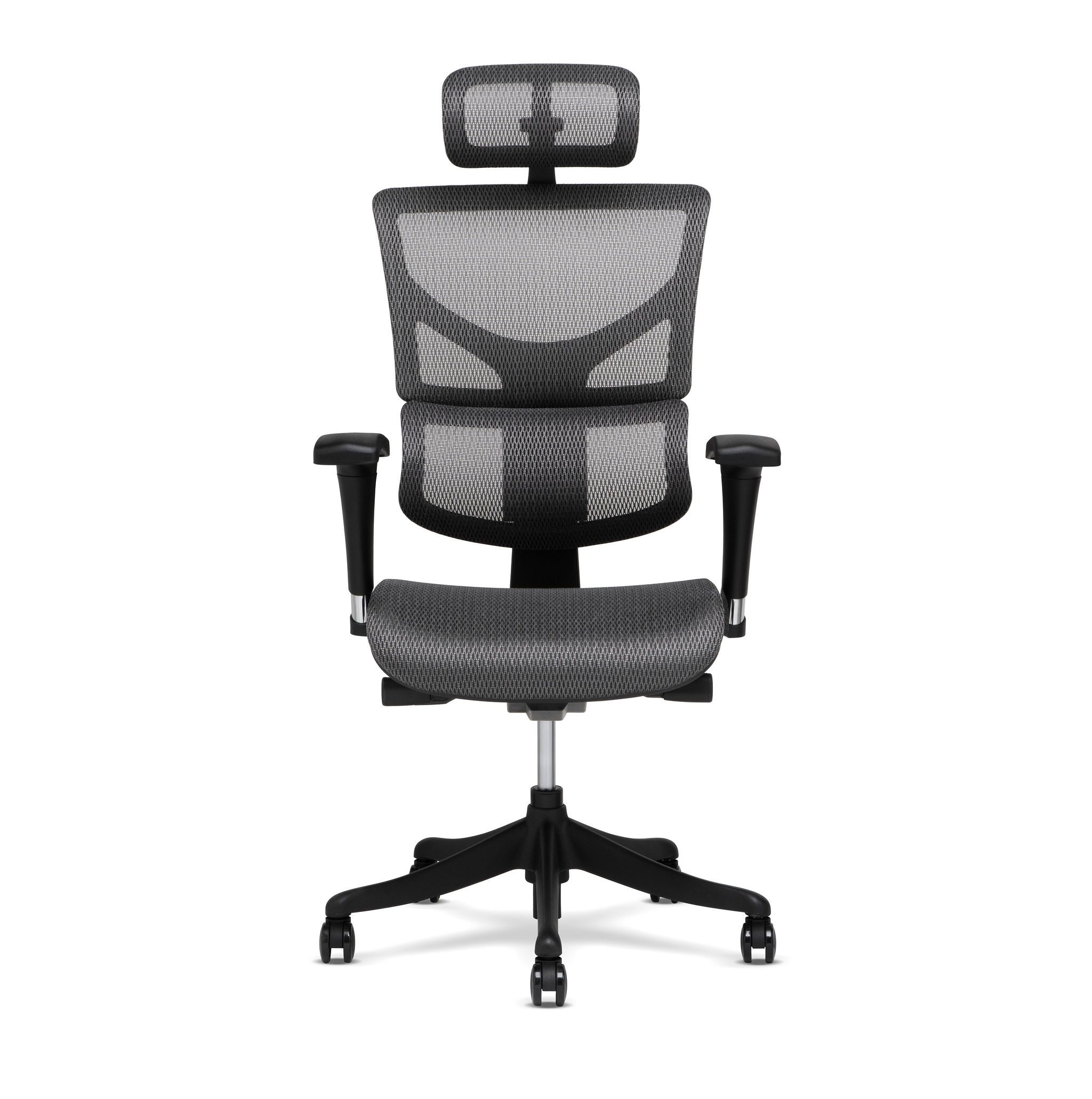 get in touch with an x-chair specialist
See what our clients have to say
Customer Reviews
A little over a year ago we took a chance on a new, up and coming business supply vendor, Highbar Trading Co. and collectively, we could not be any happier. Each month I receive a spend analysis report which, among other things, screenshots what my different departments spending habits are and shows us what changes, if any, need to be made internally. They make me look like a rock star, plain and simple. But speaking of rock stars, I can't forget to talk about Highbar's customer service and their operations team. We are definitely not their largest customer but they treat us as if we are. We are forever grateful that we took a chance on the Miller-Light team at Highbar who believe in raising the bar a little higher each time they succeed and we are loving being a part of their success. Trust me, you will too.

Vanessa Henley

Memphis, TN

"Fast Delivery and Easy Invoicing are the two things that mattered most to me when deciding to go with Highbar Trading. They guaranteed that they would be able to provide me with the things that my business needed and they have more than delivered. I have over many locations that are in very remote parts of the state but as promised, my orders are still packed and delivered the very next day. In addition, having an accounting background, I have very specific requirements when it comes to invoicing that most companies cannot or don't try to meet. Highbar Trading has worked with me to provide a system of invoicing that fits perfectly with the needs of my very busy schedule. I am very happy with my decision to give them a try

Brittany Chandler

MSHN Enterprises, LLC

Support Solutions partnered with Highbar Trading a year and a half ago for our office and janitorial supplies. Highbar was able to deliver to each one of our locations around the country with next day free delivery. Nine months into the partnership we sat down again to discuss further cost savings initiatives and they introduced a true standardized approach to our business by creating a custom online catalog. This made sure that every person was ordering the same product for the job across the organization. Putting the custom catalog into place saved us an additional 22% annually. Highbar knows how to implement a true standardized approach to any company with multiple users and locations and especially organizations who specialize in group living care.

We've partnered with Highbar Trading for the past year, after previously working with a couple different large national companies for things like office and classroom supplies. The switch to Highbar put us in a position to still have access to the wide variety of (sometimes very specific) items we needed, but also provided us with a very personal experience. Having a dedicated person to contact directly with any questions or special situations is completely invaluable, and I can't think of many vendor partners of ours (in any industry) who work as hard or who make as much of an effort to know and understand our school as Todd Miller. We know that Todd and Highbar are in our corner, and will do whatever they can to make things smooth for us.

Gus Connelly

Middle School Principal

My experience with HighBar trading company has been exceptional. I always receive world-class customer service. The online ordering process for office supplies is simple and my products come the next day. The analytical reports set them apart from other vendors. It makes tracking purchases and spending easy. I have also been very pleased with the process of ordering bulk furniture. Once the order is placed I receive regular updates about the timeline. The HighBar team has been outstanding at servicing the two Freedom Preparatory Academy sites that I have managed.

Stephanie Black-Hill

Freedom Prep

I truly cannot Thank You enough for every minute of your help in all of our furniture orders. I had no idea what I was doing, and with your help I was able to successfully have everything here before school on Monday. Thank you for every email, every text, every phone call. Thank you for calming me down when I needed it but most of all Thanks for being you. What a blessing it is to have you on my side!! You're the BEST.
Save time and money
Source your office essentials with Highbar Trading Co.